A while back, we created an oversized 1st Birthday Infographic, which was a big hit with our blog readers as well as our followers on Instagram and Facebook, and we're at it again with help from our darling model Sophie. We love creating fab freebies, like this new birthday countdown poster, to help celebrate kids' many milestones.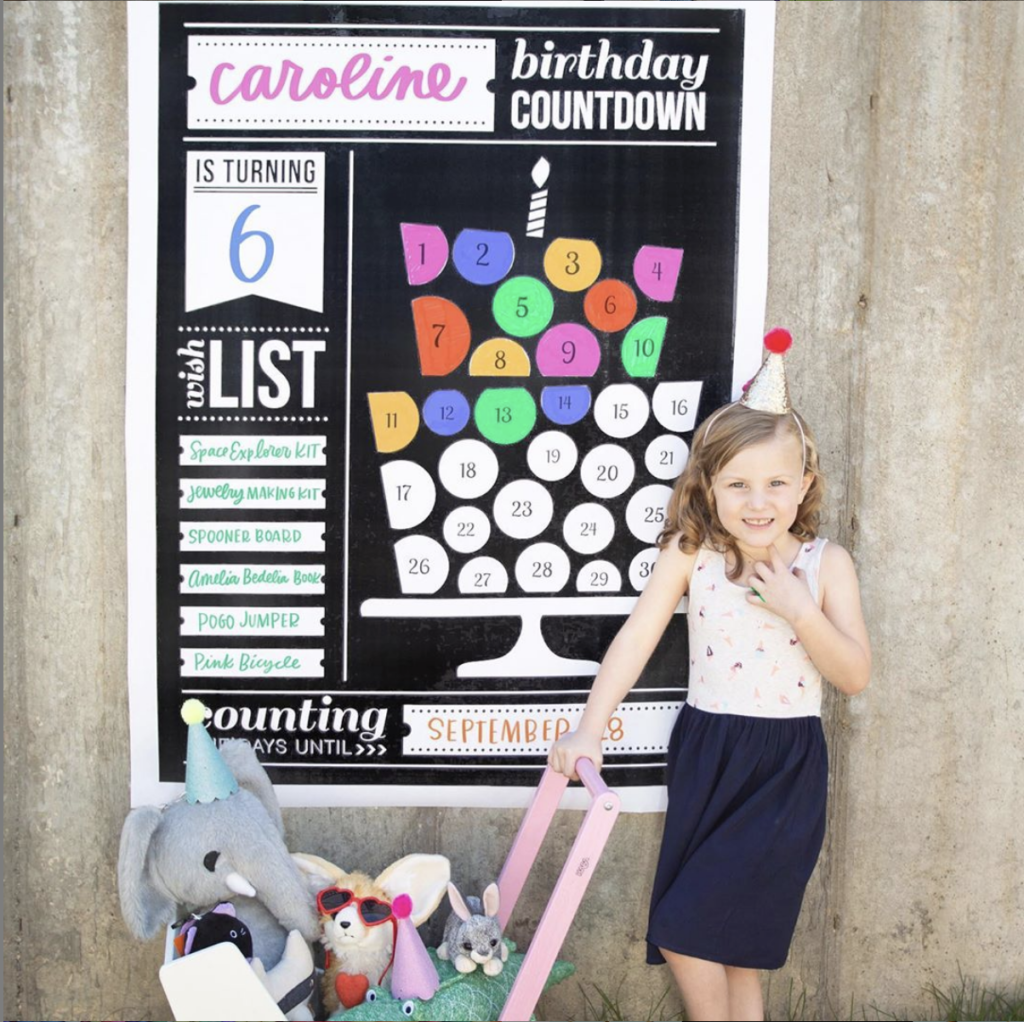 Similar to an advent calendar, this poster is a super fun way for kiddos to mark off the days until their birthday! Simply click to download and you'll be directed to download a zipped folder which will include 1 poster and an instructions sheet.
Click here to download the

FREE birthday party countdown poster.