Last month we created an oversized 1st Birthday Infographic, which was a big hit with our blog readers, as well as our followers on Instagram and Facebook, and we're at it again with help from our darling model Sophie. We love creating fab freebies, like this new birthday countdown poster, to help celebrate kids' many milestones.
Click here to download the

FREE birthday party countdown poster.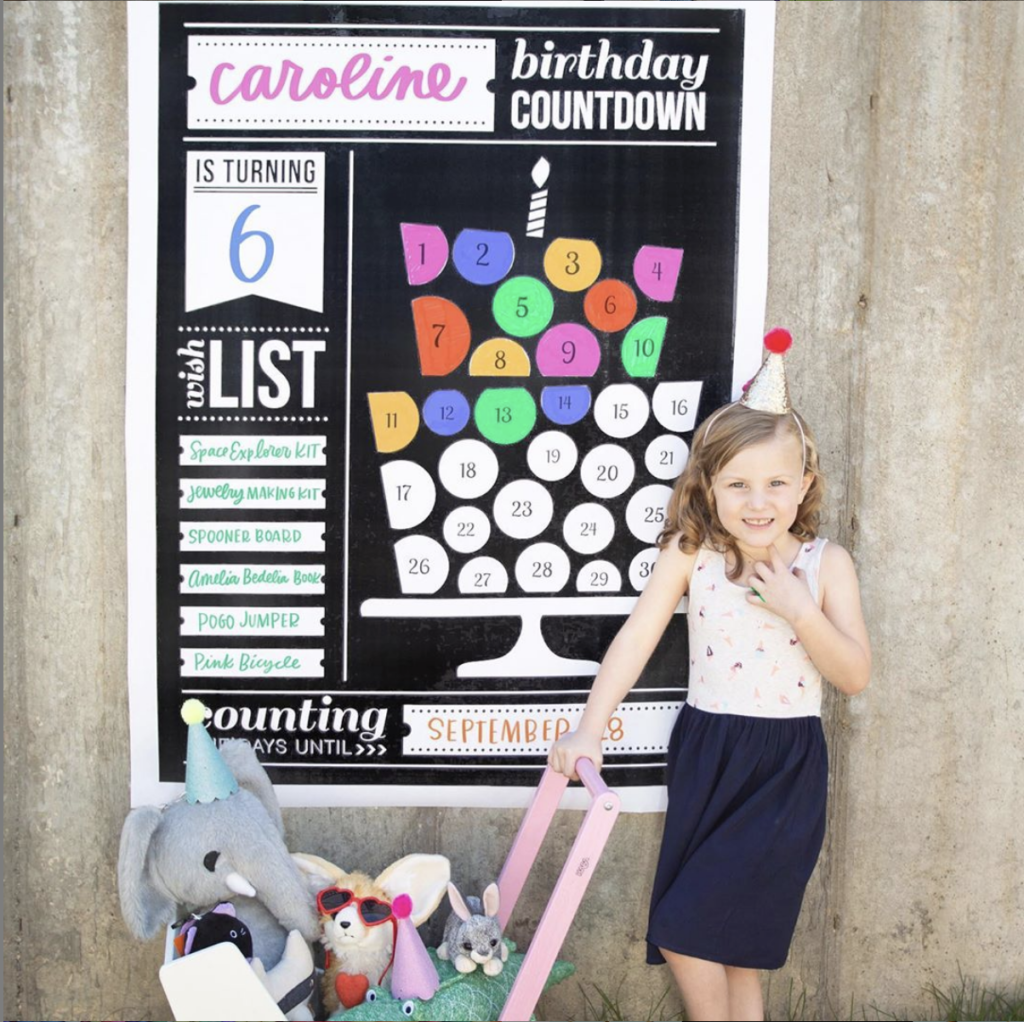 Similar to an advent calendar, this poster is a super fun way for kiddos to mark off the days until their birthday! Simply click to download and you'll be directed to download a zipped folder which will include 1 poster and an instructions sheet.
And though this infographic can be used with any birthday party theme, we think a polka dot party would be especially fun. We went to one of our favorite resources for party ideas – Hostess With the Mostess – to find some super inspirational party pix.
Bright and playful, we love the Pretty Polka Dots & Pinwheels 1st Birthday Party.


For this Beachy, Yellow Polka Dot Bikini themed party, we'd complement with some aqua accents.


This colorfully cute Purple Polka Dot Croc party is totally dialed in that kiddos will love.
We hope these polka dot parties ideas inspire and that the birthday countdown infographic adds an extra bit of excitement to your wee one's special day.