We've got a great Valentine's project to work on this weekend with the kids and have some DIY fun! Our amazing Creative Director Hillary is at it again! She's come up with this fabulous — and free — DIY Valentine's Day Felt Envelopes that includes some super adorable cards to print and give to friends.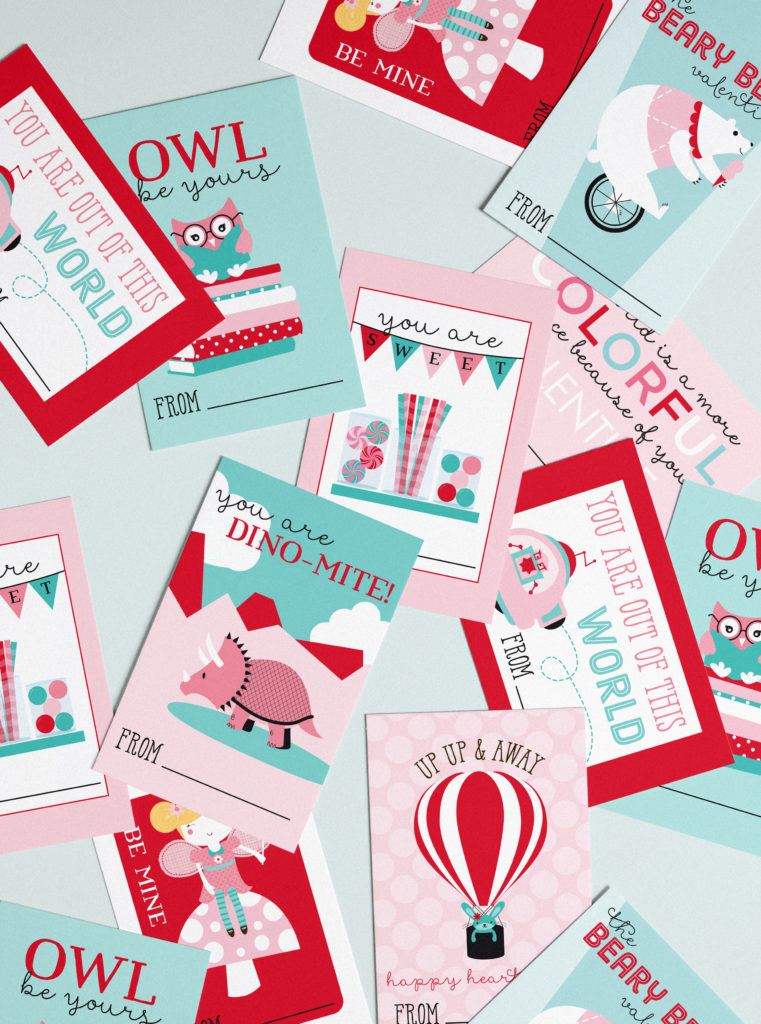 You'll Need:
• 9″ x 12″ felt sheets
• scissors
• thread or glue (you don't need to sew these envelopes, you could use a fabric glue)
• 8.5″ x 11″ paper (for printing the fun, free and fabulous Valentine cards)
Steps:
1- Download the 2 page PDF of our adorable Valentine cards here . Included is a colorful version and a Valentine's color themed version.
2- Our felt sheets are 9″ x 12″. Cut the felt sheet so you have 2 rectangles 9″ x 4.5″. Then you will have a little leftover piece that you can use for heart "stamps".
3- Adhere one of your hearts to the upper right corner of one of your 9″ x 4.5″ rectangles. Leave about 2″ at the top for the flap of your envelope.
4- Fold your rectangle so you have the flap and stitch up the sides. Then stitch a button on & cut a hole for the button to go through.
5- Print and cut the Valentine cards.
6- Use the cards and envelopes over and over again for endless hours of play.
We hope you enjoy this project! And don't forget to share your pics with us on Instagram #petitelemon. Cheers!